Adult Programs
Below are some important details and instructions for Adult Programs.
Questions? Email Deb at director@moultonboroughlibrary.org
Take & Make Instructional Video : The Seed Bomb
The Friends of Moultonborough Library Literary Discussion Series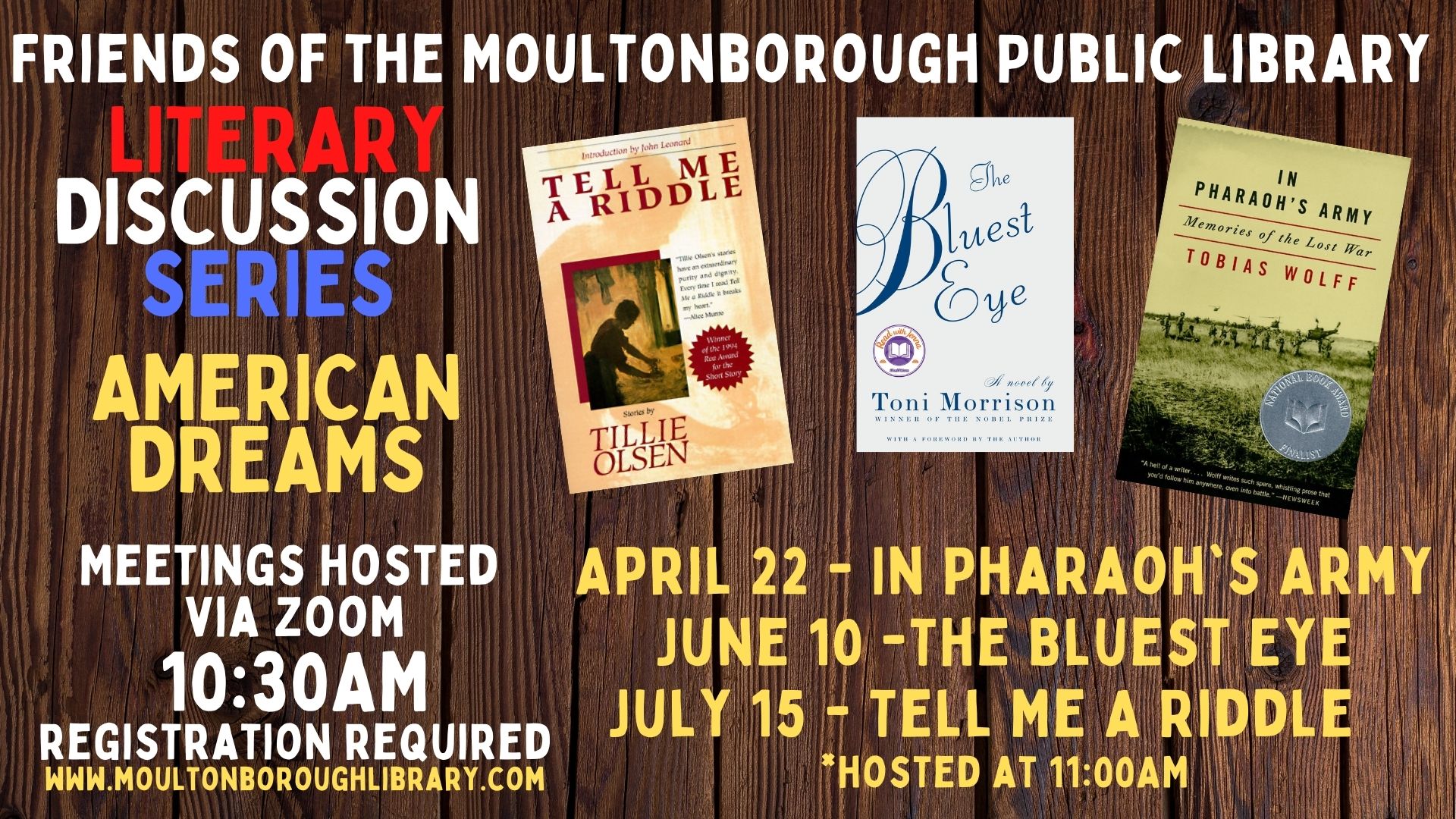 Click here to visit the Friends of MPL page for the Literary Discussion Series where you can view the video from our last discussion of the book, In Pharaoh's Army by Toias Wolff and find information about upcoming events.
---