Local Organizations
Interlakes Community Caregivers

Interlakes Community Caregivers is a nonprofit, 501(c)(3) organization, supported by caring volunteers who provide services to individuals and families in times of need. Our program complements existing public and private resources geared toward assisting neighbors to remain living independently in their homes for as long as is possible. Helping others to live more fulfilled and active lives is a rewarding mission to which all of us at Community Caregivers are strongly committed. Visit our website: www.interlakescommunitycaregivers.org, for more information and resources. We hope you'll join and support our community effort.
---
Lakes Region Chapter, NH Audubon
Presents free nature programs at the Loon Center on Lee's Mills Rd., usually on the third Thursday of January, February, March, April, June, September, October and November. Check the website at www.nhaudubonlakes.com for current events.
---
The Lakes Region Conservation Trust

The Lakes Region Conservation Trust (LRCT) was founded in 1979 to conserve the natural heritage of New Hampshire's Lakes Region. Our conservation and stewardship work preserves community character, conserves critical wildlife habitat and diverse ecosystems, protects natural landmarks and scenic landscapes, and provides outdoor recreation opportunities for people of all ages. Together with our dedicated community of supporters, we have conserved 143 properties totaling nearly 25,000 acres. These conserved lands encompass many of the special places that define this unique and spectacular part of New England, affording everyone abundant opportunities to explore and connect with the natural world and establishing a legacy of conservation for our children and grandchildren to inherit and enjoy. We encourage you to learn more about LRCT, to visit our conserved lands, and to invest in conserving and stewarding the natural heritage of the Lakes Region.Visit our website at http://lrct.org for more information on conserved lands you may visit.
---
Lakes Region Food Pantry
The Lakes Region Food Pantry, located at 977 Whittier Highway (Route 25) in Moultonborough, we strive to help meet the needs of individuals and families facing food insecurity. We offer food, food vouchers, personal care products and cooking classes. We provide these services while respecting the dignity of each individual. The thrift shop supports the food pantry and accepts donations of clothing, housewares, and toys in good condition. Visit our website at http://www.lakesregionfoodpantry.org/. or our FAcebook page at https://www.facebook.com/LakesRegionFoodPantry/
---
Lakes Region Visiting Nurse Association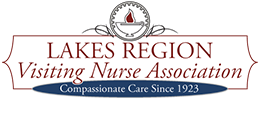 Lakes Region Visiting Nurse Association is your community visiting nurse agency serving Meredith, Center Harbor, Moultonborough, Tuftonboro, Melvin Village, Sandwich, Gilford, Laconia, New Hampshire. We provide a comprehensive range of home care services with a personal touch. Everyone knows you "get better faster at home". http://www.lrvna.org/
---
Loon Preservation Committee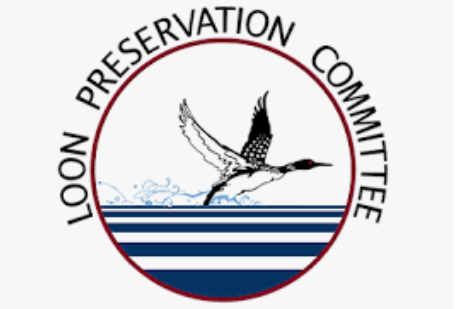 The Loon Preservation Committee is headquartered at the Loon Center on Lee's Mills Road, which is also the site of the Markus Sanctuary, featuring free nature trails adjacent to the Center building. LPC works to preserve loons and their habitats in New Hampshire through programs of monitoring, reserach, management, and public education, fostered by an extensive grassroots network of dedicated members and volunteers. See their website at http://www.loon.org/ for information on their activities, inlcuding free nature programs on Thursday evenings in July and August.
---
Moultonborough Historical Society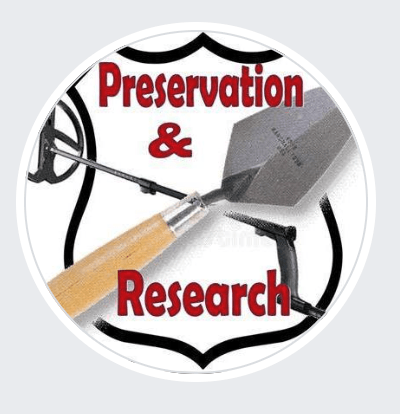 The mission of the Moultonborough Historical Society is to preserve the history and character of the Town of Moultonborough, to share our buildings, collections, and resources with the community though research, exhibitions, and educational programs, and to inspire our members and future generations to appreciate our rich heritage. MHS operates a museum on summer weekends inlcuding the Moultonborough Town House, Middle Neck School, and Lamprey House Museum. Check their website at http://www.moultonboroughhistory.org/ or their Facebook page at https://www.facebook.com/MoultonboroughHS for more information about their hours and programs.
---
Moultonborough Lions Club
The Moultonborough Lions Club members are men and women from the communities of Moultonborough, Center Harbor, Tuftonboro, and Sandwich who strive to make a difference in their local community as well as communities worldwide. Their volunteer efforts go beyond the support of vision care, to addressing unmet health and education needs worldwide. Since 1917, Lions clubs have offered people the opportunity to give something back to their communities. From involving members in projects as local as cleaning up an area park or as far-reaching as bringing sight to the world's blind, Lions clubs have always embraced those committed to building a brighter future for their community. Today with more than approximately 45,000 clubs in 199 countries and geographical areas, Lions have expanded their focus to help meet the ever-increasing needs of our global community. Our programs are continually changing to meet new needs and greater demands, but our mission has never wavered: "We Serve." Their website can be found at http://moultonboroughlions.org/

The Lions Club building located on Old Route 109 can also be rented for events, and the contact information is on their website.
Mailing address:
Moultonborough Lions Club
P.O. Box 215
Moultonborough, NH 03254
Physical address:
Moultonborough Lions Club
139 Old Route 109
Moultonborough, NH 03254
---
Moultonborough Snowmobile Club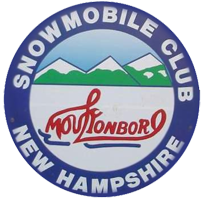 The Moultonborough Snowmobile Club maintains winter snowmobiling trails in Moultonborough, and publishes a recently updated trail map. Their website located at http://moultonborosmc.org also lists current trail conditions.
---
Winnipesaukee Sportsmen's Club
The Winnipesaukee Sportsmen's Club was founded in 1969 by a group of locals interested in hunting and fishing. The 18 acres off Rt. 109 in Moultonborough was acquired from Bud Ambrose. At a later date a small building was purchased which became the clubhouse. They now own 27 acres, much of which is wetland. Most work done at the range is by volunteers. Shooting is allowed from 9:00 a.m. to sunset Monday through Saturday and 11:00 a.m. to sunset on Sundays. There is a quiet range with target areas from 25 yards to 100 yards. Rifle, pistol and shotgun use is encouraged, but absolutely no automatic weapons. There is a manual clay pigeon thrower for the use of members, plus a fully automatic clay pigeon ProMatic wobble machine, a regular archery range with above ground shooting stand, and ramp access to the shooting range. There is a women's Introduction to Handguns course, and NH F&G Hunter Safety and Archery Safety classes. NRA Certified instructors. https://winnisportsmensclub.org/
---
Moultonborough Toastmasters
Toastmasters supplies tools to become a more confident speaker, listener, and presenter by supplying a friendly supportive environment to help develop and practice communication and leadership skills. Guests are always welcome and no appointment is necessary. Visit their website at http://1421383.toastmastersclubs.org/
---
Moultonborough Women's Club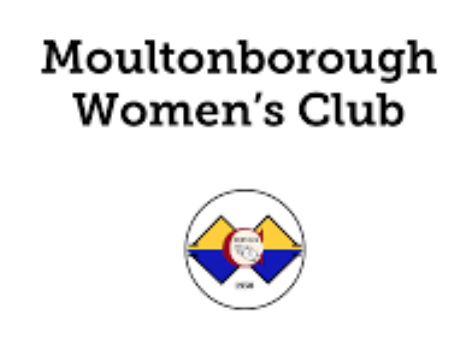 The Moultonborough Women's Club strives to promote civic, educational and social activities. The Club has over 100 members who actively network and fund raise for the community needs of the Moultonborough Area. Members are from Moultonborough, Sandwich, Tuftonboro, Center Harbor, Melvin Village, Mirror Lake, Ossipee, Meredith, Laconia and more. http://www.moultonboroughwomensclub.org/
---
Red Hill Ski Club
Red Hill Ski Club is a small ski area located on the southeast face of Red Hill in Moultonborough, New Hampshire. Serving local families for over half a century, Red Hill Ski Club is 100% volunteer operated. A family can ski the entire season at Red Hill for less than the cost of an afternoon lift ticket elsewhere. See their website at http://www.redhillskiclub.org/ for more information.
---